Is pain keeping you from enjoying life?
Have you grown frustrated with medication, endless visits to physical therapy, chiropractic, or massage therapy? Has surgery failed or you simply want to avoid it?
If so, the Pain Relief Center can help.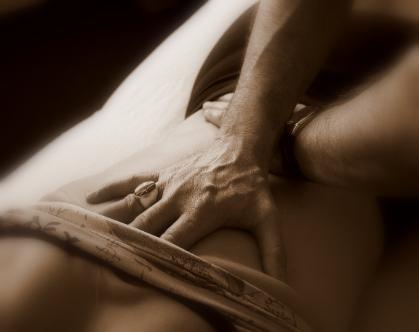 Walt Fritz, PT is a New York State Licensed physical therapist with over 28 years of experience. He is the most experienced myofascial release therapist in the entire Rochester and Finger Lakes region. The Pain Relief Center has been helping others get out of pain and get on with their lives for years. The goal of treatment is to create positive, lasting changes. Isn't it time you made a visit to the Pain Relief Center?
I invite you to spend some time reading through the various pages here. I think you will see a bit of yourself mentioned. Then make a call or email us to see what we can do for you. We accept Excellus, Blue Cross Blue Shield, Aetna, and Independent Health. We are no longer accepting new Medicare patients.
What is treatment like at the Pain Relief Center?
Your first session begins with a complete history gathering. We will do a head to toe evaluation, as many problems are not isolated to the area where pain is felt. We will work to get to the true cause of the pain. All first sessions include actual treatment, so you will get the chance to experience what make myofascial release/physical therapy at the Pain Relief Center unique.
Traditional physical therapy stresses a "weakness" model for pain treatment, where you are given specific strengthening exercises. The theory behind this is that if you are better able to support yourself, the pain will diminish. Physical therapy at the Pain Relief Center is very different, as we see pain often caused by excessive tightness within the body, creating pressure on pain sensitive structures. The goal of treatment is to reduce or eliminate this tightness, allowing you to move freely, without pain.
You will need a doctor's prescription prior to your first appointment at the Pain Relief Center. Scheduling an appointment is now even easier; click on the "Book Now" link on the right hand side of this page, or call us at 585-244-6180.
Here is a short video that will give you an idea of what a Myofascial Release session may look like.

You can view more of my instructional videos on youtube.
The Pain Relief Center is located at:
980 Westfall Rd.
Suite 105
Rochester, NY 14618
585-244-6180
The Pain Relief Center shares space with Stephanie Siegrist, MD and Faith Adams, DPM. Look for the "Brighton Surgery Medical & Professional Campus sign at the entrance to 980 Westfall Rd. (Across the street from Clinton Crossings) As you enter the complex, we are in the first building on your left, building 100. Parking is directly in front of the door.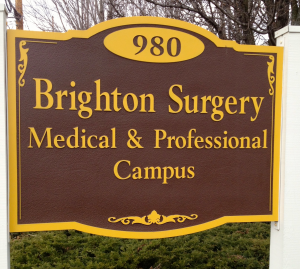 ©Copyright 2013 Walt Fritz, PT and the Pain Relief Center